Racing is a game genre that depends primarily on reflexes and memory, while football requires high tactical thinking in the player. Despite this difference, Rocket League – the product of Psyonix studio has ventured to combine the two to create a new experience that attracts many gamers after its release on the Steam system.
In Rocket League, you will control the 4-wheel vehicle as a player and participate in a large soccer field. Your goal with your teammates is to put the giant ball into the opponent's net by repeatedly hitting the car. Of course, you can also control the car butting into your team to stop without fear of being kicked like a legitimate football.
The gameplay is simple, but Rocket League is very addictive for players thanks to the excitement when scoring a goal against the opponent. Unlike PES or FIFA when we can control the player with the shot relatively easily, hitting the car into the giant ball to put it in the right direction is not a simple task at all. It takes time to get used to finding the feeling of kicking in Rocket League, requires the speed and direction of the car when the collision must be very accurate.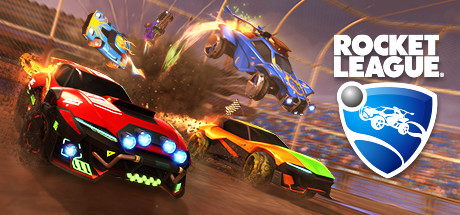 Rocket League's eye-catching graphics are also a strong point that makes the game gameplay more attractive. The cars are mostly colorful, such as red, yellow, green… The spark effect when the collision between the car and the ball or two cars are also very convincing.
In addition, players can also customize their vehicle to their liking, from appearance to performance. The advertising development firm has up to 10 billion different combinations for gamers to freely choose, very diverse for a budget game not as high as Rock League.
Rocket League is a game with fast speed and unique gameplay when using cars to kick giant balls. Each online match needs 8 players. When not used to it, you will be dizzy because the speed of changing the camera angle is extremely fast.
Rocket League has a single player mode as well as multi-player. Although launched in 2015, Rocket League is still one of the most played online games in the world. In the game, you will control the supercar capable of firing rockets and hovering like a spacecraft. To win, you need to score as many goals on the opponent's goal as possible.