Gamers who like the action role-playing genre will be very addicted to Lumia Saga. Lumia Saga is an upcoming action role-playing mobile game of Century Game and FunPlus. It is inherently familiar with popular titles like King of Avalon, Guns of Glory.
The game has been released in China, South Korea and Southeast Asia. These are places where cute art styles have captured the hearts of players with downloads more than 1 million times. The game is expected to launch to all iOS and Android devices worldwide in 2002.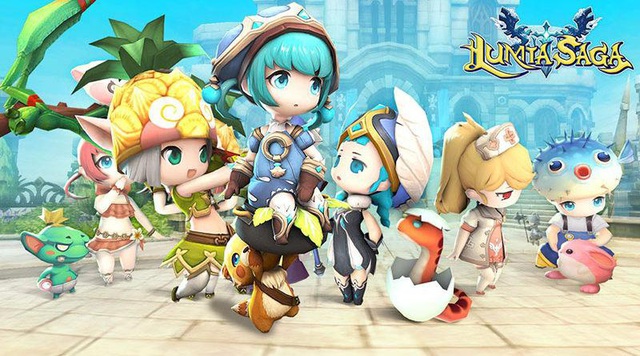 When you start the game, you will choose one of the eight available character classes and you will be able to switch at any time. They are Knight, Swordsman, Guardian, Adjudicator, Mage, Warlock, Scholar and Oracle. Each character class will have different strengths and weaknesses. You will have to minimize by cooperating with other players who have chosen a different character class with you.
In addition, there will be classes of Living Skill characters provided with various abilities for benefits other than fighting. Those are classes like botanists, alchemists and chefs that you can choose.
The game also promises deep customization for your character. This is where you will be able to change not only the facial features but also the expressions of the characters. All the characters in the game look very cute. They make you enjoy making every heart melt.
Lumia Saga will have more than 1,000 open maps, where players can explore in a variety of modes including real-time PvP battles. Co-op attacks and a host of mini games like dancing, fishing and fighting in water gun battles.
There are over 300 different skin types to equip the character, along with a number of pets, mounts and craftable equipment. Equipment can also be buffed by infusing with it the magic cores obtained by defeating various monsters in battle. The skin of your device will then change depending on the core you use to create the buff.